Dental Staff at Scott A. Terry, DDS
Our team of dental professionals is ready to help you unveil your perfect smile.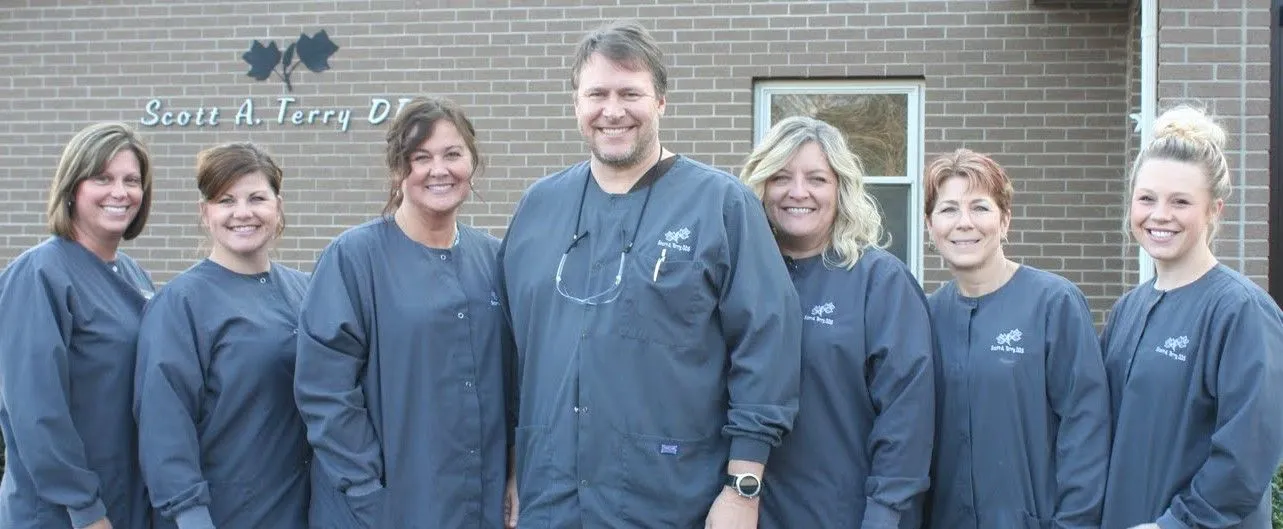 Dr. Scott A. Terry
Family Dentist in North Vernon, IN
Scott A. Terry, DDS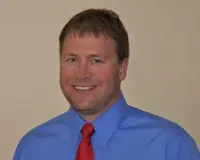 Dr. Scott Terry has spent most of his life as a Hoosier. He was raised in the small town Hagerstown, Indiana, and graduated from Hagerstown High School in 1984. He was active as an Eagle Scout in Boy Scouts, a musician in the band, and captained his football team who went to the Semi-State Championship.
After he graduated from high school, he attended nearby Hanover College and majored in biology. It was during college he discovered his love of the outdoors and had a job as a naturalist at Clifty Falls State Park in Madison.
He attended dental school at Indiana University until his graduation in 1992. After graduation, he worked in dental offices in North Vernon and Versailles, until he established his own practice in 2000 in North Vernon.
Dr. Terry enjoys being able to be part of the small, tight-knit community of North Vernon and is proud to share in the lives of the families there. He is an advocate for their good health and well being having served on the county Board of Health, United Way campaigns and being instrumental in getting fluoride back in the water for the Jennings County residents.
He and his staff continually strive for excellence in their patient care and continuing education. The office is also equipped with modern technology to allow Dr. Terry to give his patients the best care available in the gentlest manner. He is a member of numerous dental organizations and study groups.
Dr, Terry is married to his wife of over 20 years, and they have three children. When Dr. Terry isn't in the office, he'll most likely be found in his woods, near Hayden, hiking, fishing, boating, hunting, or hosting barbecues or camp-outs for his friends and family.
OUR TEAM
---
Kristy - Dental Hygienist
Kristy is a Dental Hygienist who specializes in taking great care of her patients. She gets to know them well and loves to hear about their lives and families. Kristy holds the distinction of being our longest serving employee. She has worked with Dr. Terry since 1996 when she first got her hygiene license, but even worked with him before she graduated as a dental assistant. Kristy and her husband have two wonderful children.
---
Colleen - Dental Hygienist
Colleen is a Dental Hygienist who is well known by her patients (and herself) for her wonderful sense of humor. She has been a dental hygienist for over 12 years in the area, but has found a permanent home at our office. She excels in treating patients gently and thoroughly and in making them smile. In her free time, she and her husband share in the joy of raising their two great sons. Colleen has a twin sister in town that just so happens to look just like her.
---
Janice - Dental Assistant
Janice is a Dental Assistant in our practice who has been in dental care for over 25 years. In addition to taking care of the many behind the scenes details, she is a patient care specialist as well. Janice is married, has three grown children and six of the world's best grandchildren. She enjoys yoga in her own time. Janice grew up in Louisiana and kind of talks funny.
---
Kelcey - Expanded Functions Dental Assistant
Kelcey is a Certified Dental Assistant in our practice. She graduated from Ivy Tech in 2015 and joined our practice in 2016. Kelcey grew up in Jefferson County and still resides there. When not working she enjoys time with family and friends, exercising and outdoor activities.
---
Sandy - Office Manager/Expanded Functions Dental Assistant
Sandy is our Office Manager and dental practice "go-to" gal. She has been in the dental profession in many roles for 25+ years. She has worked in several positions in the dental office over the years and brings a lot of experience to our staff. She is married and has two terrific daughters.
---
Marshetta - Business Assistant
Marshetta has worked in dental offices for many years. She brings a vast amount of experience to our front desk. She is married with three children and one grandchild. Marshetta lives in North Vernon and loves spending time with her family.